4-pack Neutral Density filters for DJI Phantom 3 Professional/Advanced
$

18.00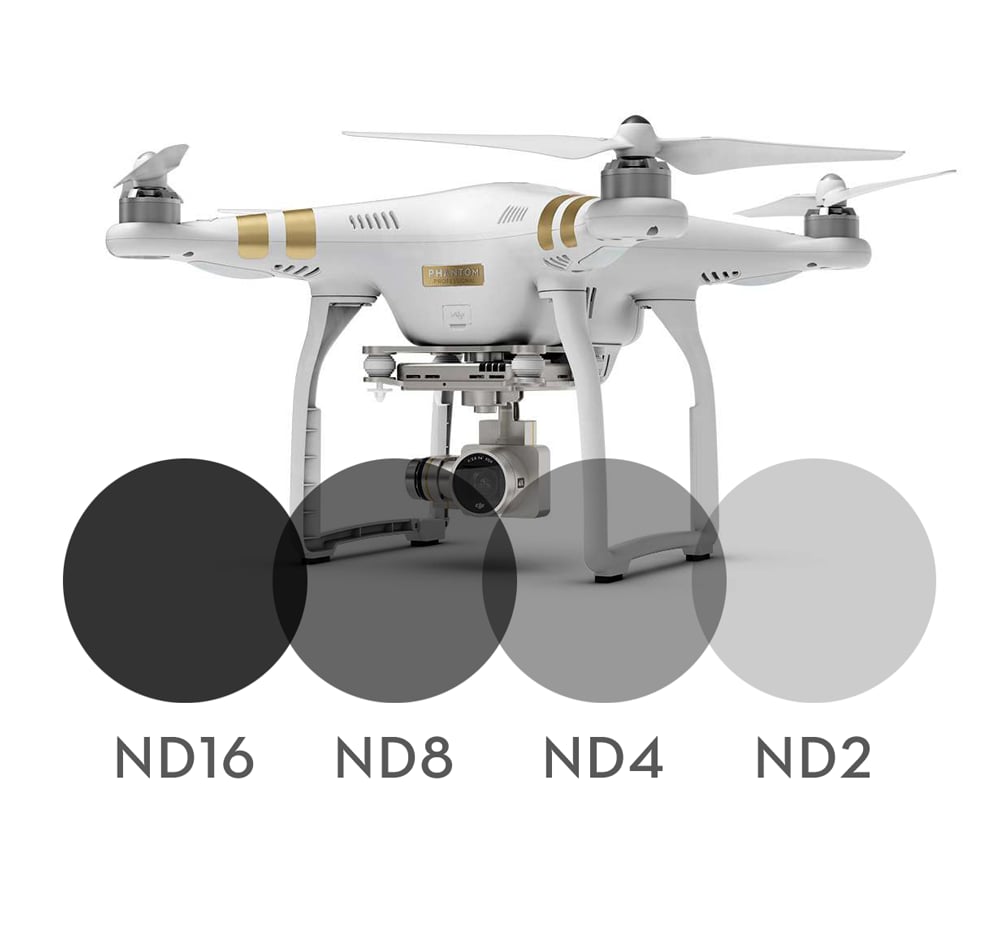 4-Pack ND-filters for the The Phantom 3 Professional/Advanced and DJI Phantom 4, includes 3 Neutral Density (grey) filters, ND2 (0.3), ND4 (0.6), ND8 (0.9), ND16 (1.2).
The filters reduce light in order to slow down the shutter-speed of the DJI Phantom 3 4K/1080P camera. The correct shutter-speed help eliminate "jello"-effect and help improve video quality by introducing a natural motion blur for smoother motion in video in bright daylight situations.
Weight: Less than 0.2 grams
(Safe to use - does not impede with the operation of the Phantom 3 gimbal)
The filters install neatly behind the front UV-filter on the DJI P3 camera which unscrews. Read the Installation Guide for details and learn more about how ND filters work on the "Why ND filters?" page.
If needed, the filters can stack - making it possible to install two filters at the same time for a stronger effect for very bright days.
The ND filters from www.PhantomFilters.com fit both the DJI Phantom 3 Professional and the DJI Phantom 3 Advanced and DJI Phantom 4.
$18
FREE Shipping & Handling